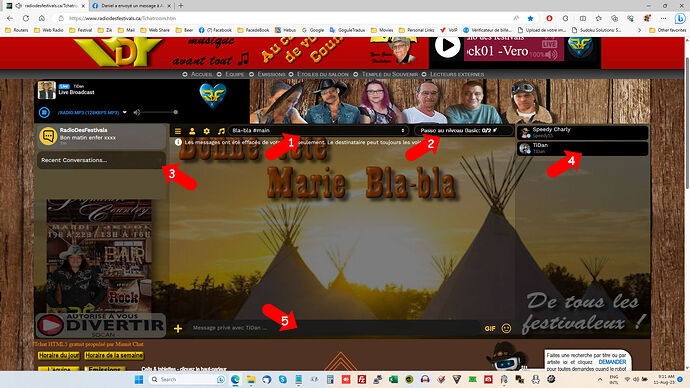 Knowing that screen 'real-estate' is at a premium on PC's, and especially on cell phones, here are a few suggestions for making maximum use of image area;
Reduce width of 'Current Chat' bar,
Move 'Boost' to freed space,
Move remaining bars up, maximizing space for key background graphics. Further, do back bars need to be so opaque?
Does back bar on user names really have to be full opaque, totally blocking background image?
Why leave a few pixels of space below the 'Message' bar? Waste of space… move it all the way to bottom.
Respectfully submitted
Speedy Charly